Simplex-Calculator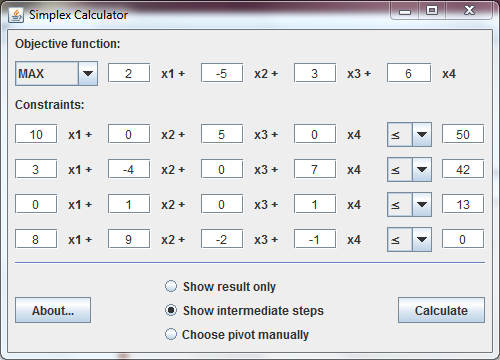 This program will solve linear programming problems by applying the simplex method. Using a graphical user interface to input the problem, the program will automatically convert the problem to its standard form.
Based on Thomas Ferguson's Linear Programming: A Concise Introduction, this program can show each intermediate step in the solution. Furthermore, the pivot can be chosen manually.
Newest version: 1.3
Requirements: Any operating system with Java 7 installed.
License: BSD 3-Clause
Additional downloads
The program packed as a .tar.gz-file for Linux users